Hi folks
In my last post, I was looking for advice on how to identify my transmission (H55f) so I could find a suitable adapter or bellhousing with a view to connecting to a 1KD-FTV.
I didn't seem to get very far. It looks like when installing that engine most have swapped tranny and transfer case.
So I have been hunting for a tranny and transfer that would suit my axles (off set diff to the drivers side - right hand drive model)
Trawling through ebay I have found this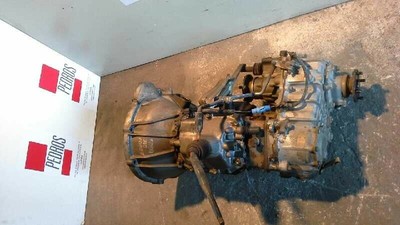 the replacement GEARBOX 4X4 works for brand cars TOYOTA and model LAND CRUISER. the exploded view GEARBOX 4X4 comes from a car of the year 0. The color of the vehicle from which the part was removed GEARBOX 4X4 it is ***. In that case, the tariffs and all expenses originated must be paid by the...
It seems to have the correct output I require, but the description is vague, and I can't find the part number
Does anyone recognise this set up? Would it bolt to the 1KDFTV? And if so would it suit my axles?
Thanks in advance
Mike