BUILD THREAD HERE
http://forum.ih8mud.com/60-series-wa...esto-60-a.html
Things are changing a bit and I am considering moving to a condo downtown. Obviously, I will lose the privilege of having a 2-car garage to myself in the suburbs and I don't want to worry about carting around a 5,000lb truck and working on it. I have spent the last year COMPLETELY and PROFESSIONALLY refreshing this rig. Currently is a 100% mechanically sound vehicle.
The list of work done so far...
INTERIOR:
-Completely disassembled
-New heater core, o-rings, pipes
-Rebuilt blower motor
-Rebuilt gauge cluster with LED's
-New speedometer cable
-New choke cable
-New dash pad
-New Pioneer 5.25 two-way speakers
-Pioneer CD player with iPod adapter
-New speaker wires
-Rebuilt combination switch
-New rear cargo panels
-Matching steering wheel cover
-Wet Okole Seat covers
-Ultimate VDP center console
-New dome light assembly/bulbs
-Windows de-tinted
-New door hardware/window cranks
-Wheel well rust cut out/repaired
-New sound deadening/carpet pad/carpet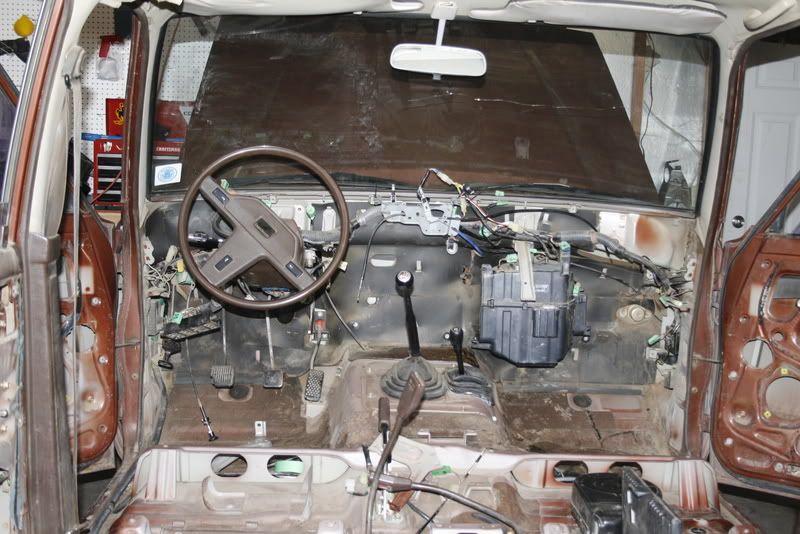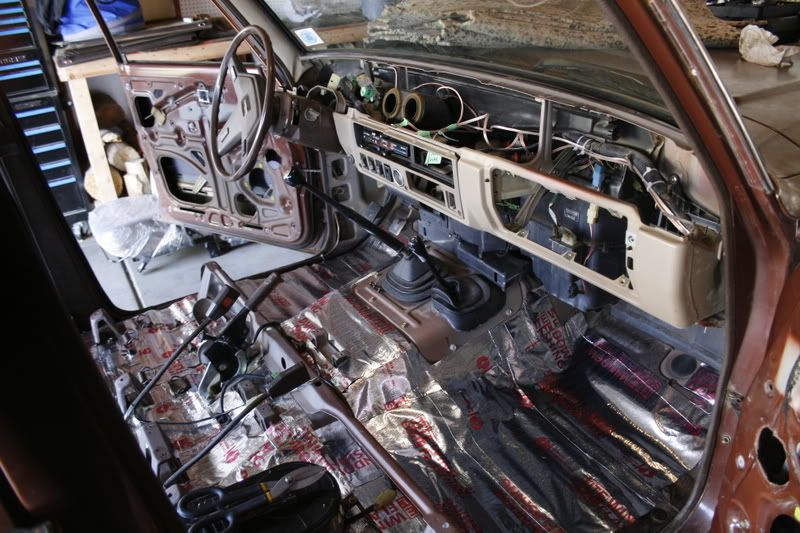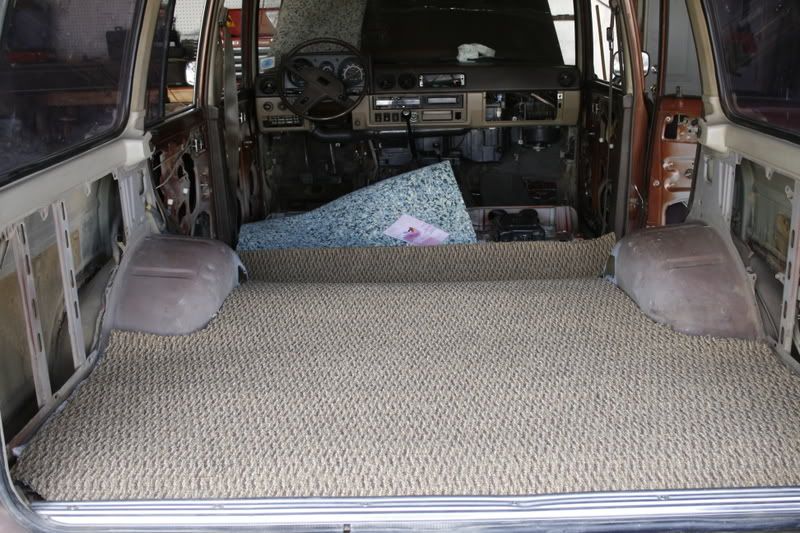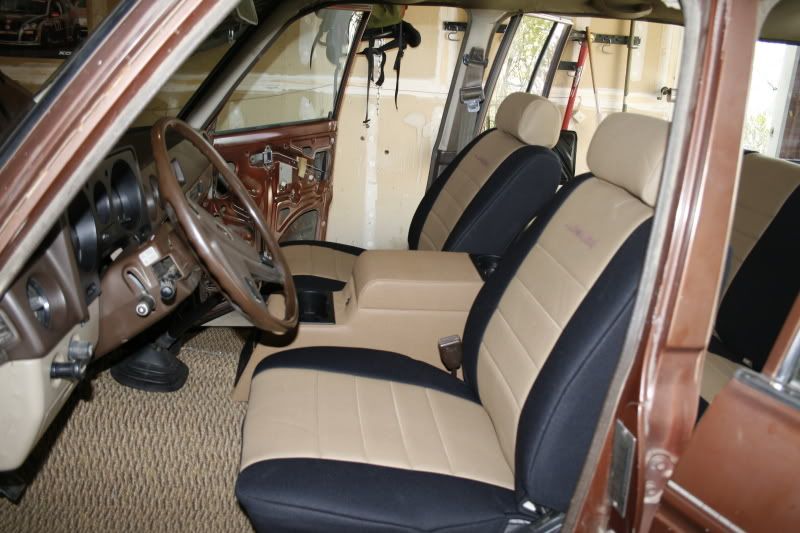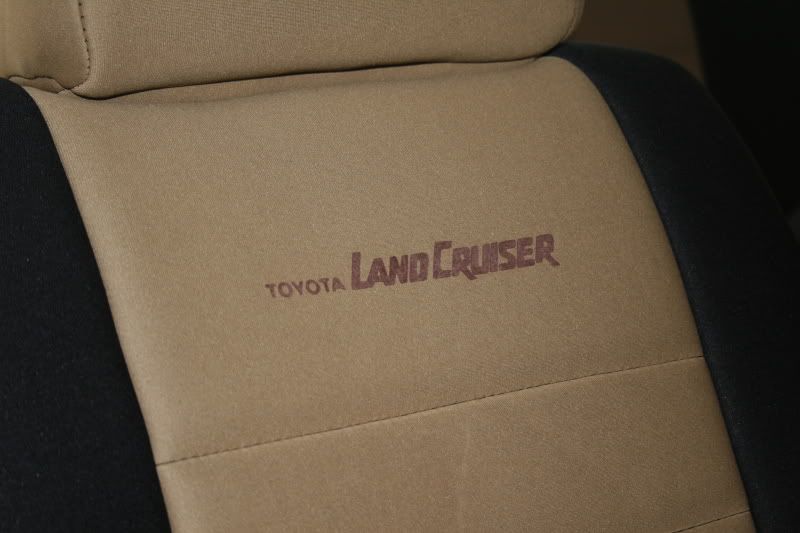 MOTOR:
-Original 2F inline 6
-Rebuilt head with new valves/guides
-Correctly fixed oil galley plug
-Rebuilt carb from JimC
-Rebuilt/curved distributor from JimC
-Completely desmogged (JimC approved)
-New head/side cover/thermostat/exhaust/oil pan/etc gaskets
-New water pump and thermostat
-Rebuilt power steering pump
-New plugs
-Completely cleaned up and painted with high quality enamel
-New air filter
-New battery tray
-Lots and lots of scrubbing and cleaning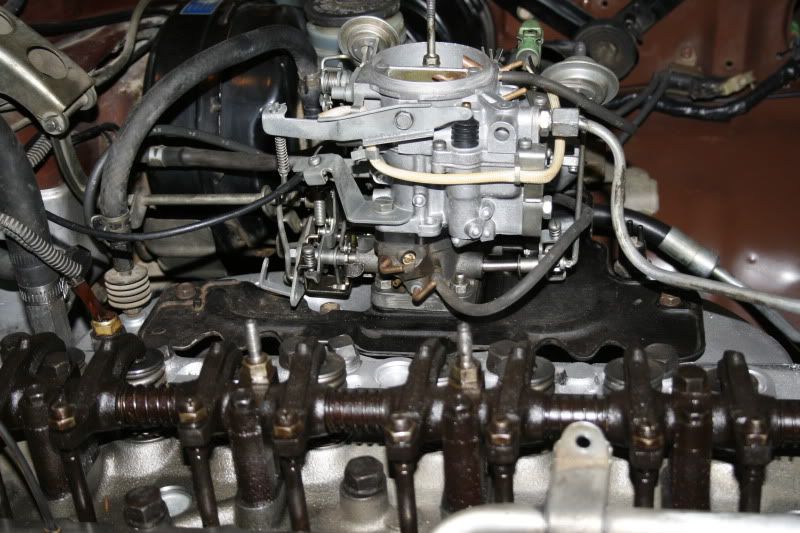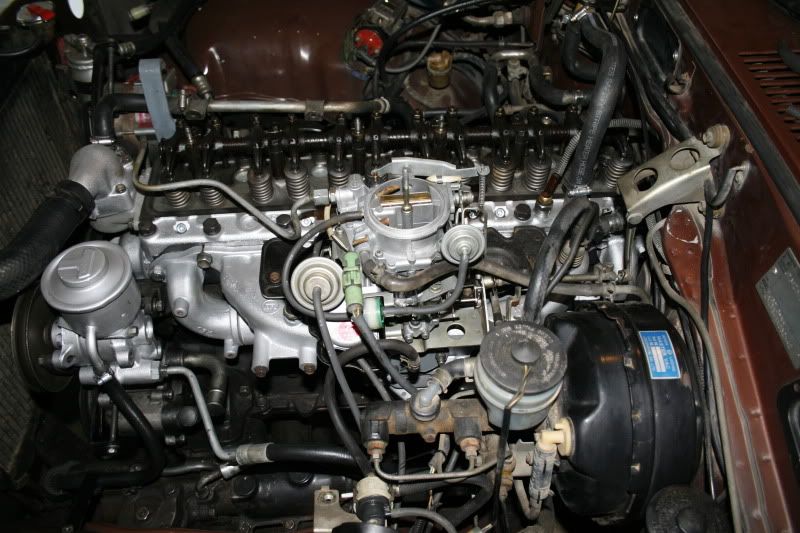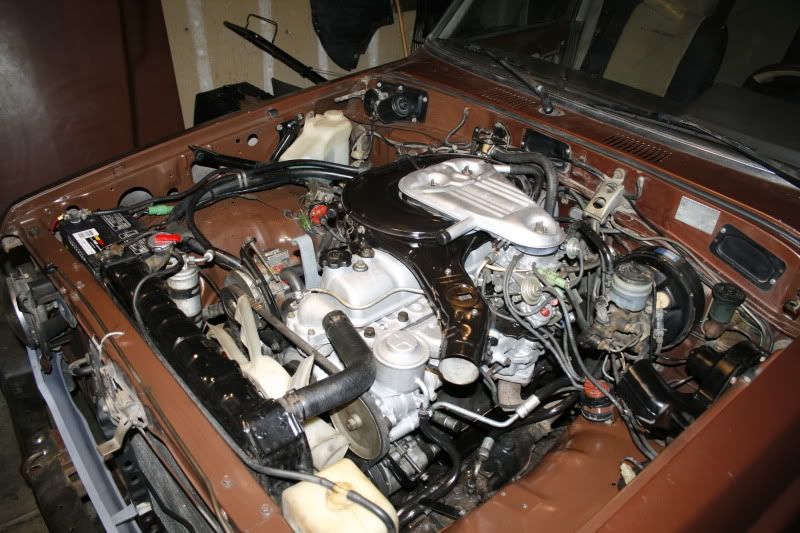 SUSPENSION and AXLES
-Ironman/BDS lift springs, completely rebuilt and cleaned
-New bushings EVERYWHERE
-Flapped, cleaned, and painted frame
-Rebuilt front axle (knuckles, wipers, new grease, new fluid, etc)
-Cleaned up housings front and rear
-All new tie rod ends
-1.25" wheel spacers
-4Runner calipers and rotors for better braking
-New extended swaybar endlinks
-Cleaned up 100% of frame and painted
-Rear axle rebuilt
-New bellcrank assemblies (perfect e-brake!)
-New rear drums
-New rear shoes
-New rear wheel cylinders
-Completely rebuilt driveshaft with u-joints
-New hardware pretty much everywhere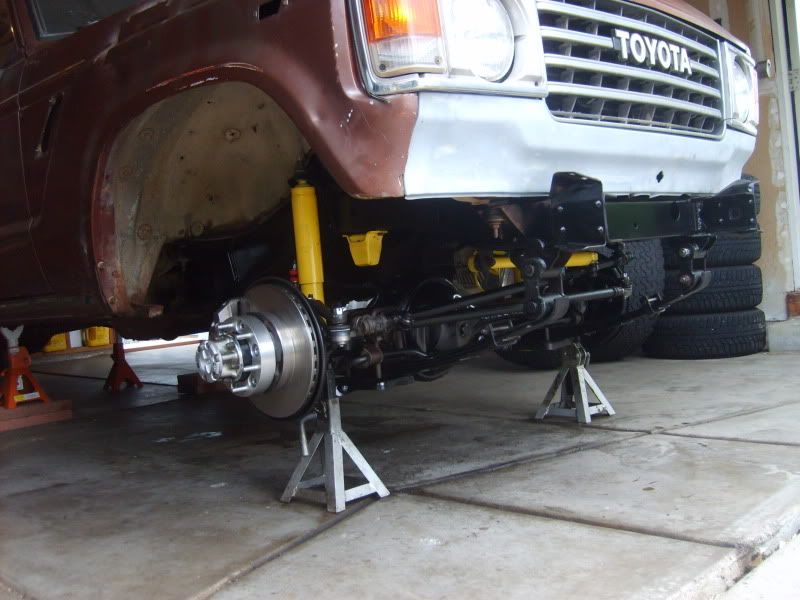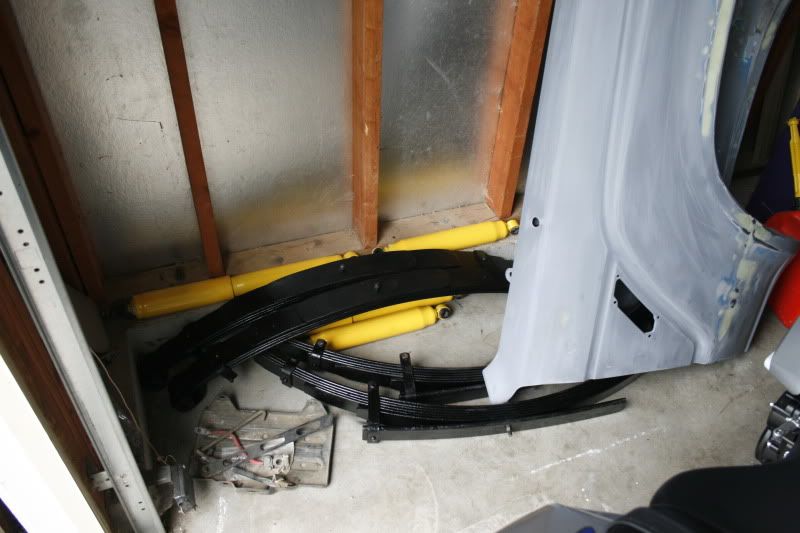 WHEELS and TIRES
-285/70/17 BFG All-terrain KO's
-17" wheels from 2007 Toyota 4runner
-1.25" trailgear wheel spacers
[/img]http://i14.photobucket.com/albums/a349/Puma297/CruiserSusp/S5001365.jpg[/img]
BODY
-Yakima 1A roof towers
-Yakima cross bars
-Yakima MegaLoad Warrior (not pictured)
-New headlight bezels
-New fenders that have been completely refinished (not pictured)
-New valence, refinished
-New tailgate, totally disassembled and rustproofed
-SROR rear bumper with tire carrier (I have built the tire carrier but don't have pics of it yet)
-PPFJ60 front winch bumper (not pictured)
-FJ62 Mirrors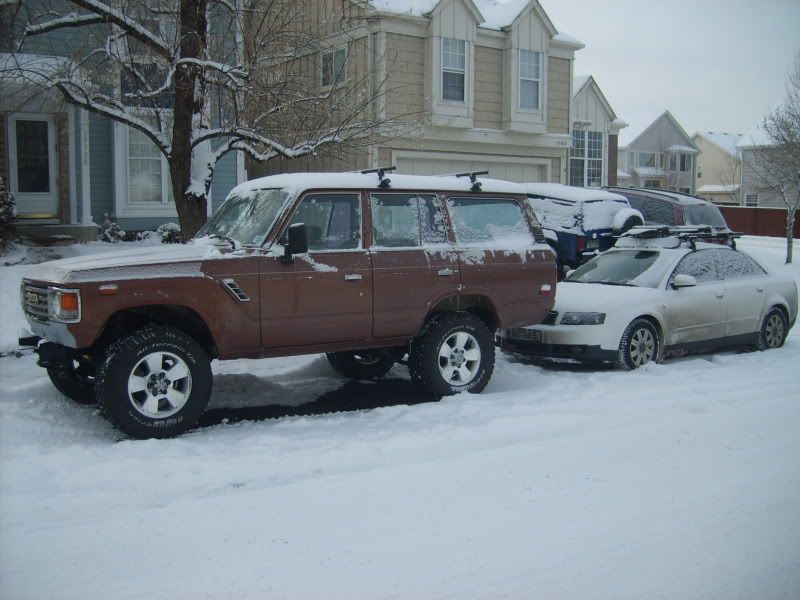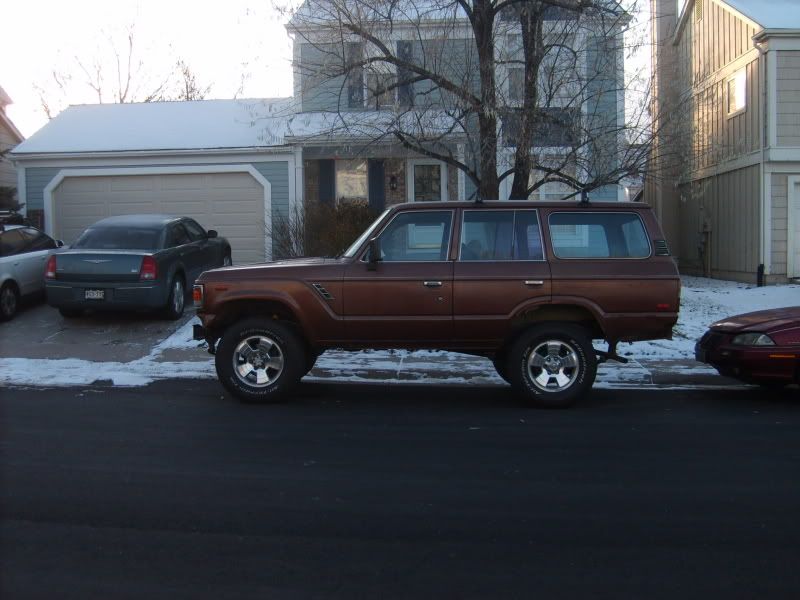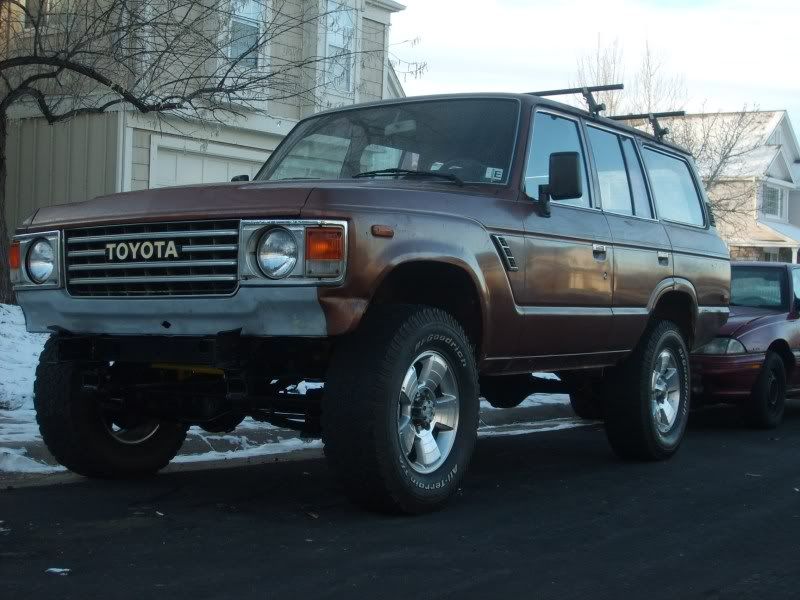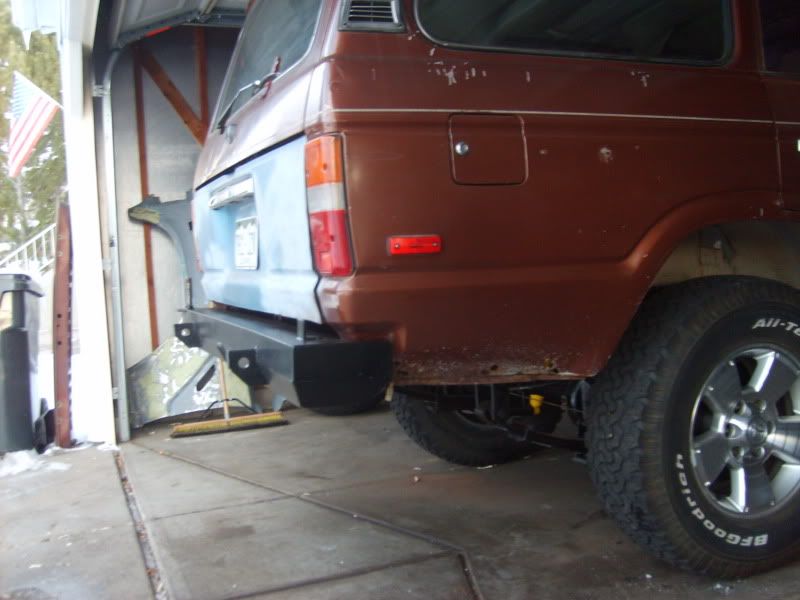 ISSUES
Every vehicle that is 28 years old has issues of course. Strategically, I have taken care of any potential mechanical issue that this truck may have had. It is currently a 100% perfectly running vehicle. After all of the rebuilding I even spent a couple months chasing down all of the little details (leaky heater core (again), heater hose, clicking rear driveshaft, etc) so this thing is good to go.
The only thing that this really needs is some good body work. The rust is fairly minimal and is isolated to the rear quarter panels. It could be patched up with some fiberglass. I was going to paint it myself so if you need help with paint and/or body work, I'd be glad to help. I am providing the set of new fenders, valence, and rear hatch. The doors, hood, and roof are perfect so you shouldn't need anything else to get it looking good.
EXTRAS
Like I said, the fenders and extra body parts will come with the rig. There is a full size spare on a Toyota 17" wheel, some of the smog stuff (which I hope you don't need), an extra power steering pump, tachometer, and several other little extra components.
PRICE
I have dumped tons of money and time into this project. You can probably tell from my posting that I am kind of meticulous in listing everything and making it all top-notch. I have a spread-sheet of modifications and costs that will come with the rig. I do not have ALL of the receipts from things like diff fluid, engine oil, paint, tools, and the other consumables that a project like this requires but definitely for all of the big things. For the thousands I have invested and hundred of man hours I am asking
$9000.
I think it's a fair price as I will gladly help you give it a stellar paint job and even help work on it if you want to add ARB lockers, a winch, motor swap, or whatever. I love working on 60's.
Please PM me or email me (ElliottBatte@gmail.com) with any questions you might have. I will be glad to show it off! Thanks for taking the time to read all of this!